Products You May Like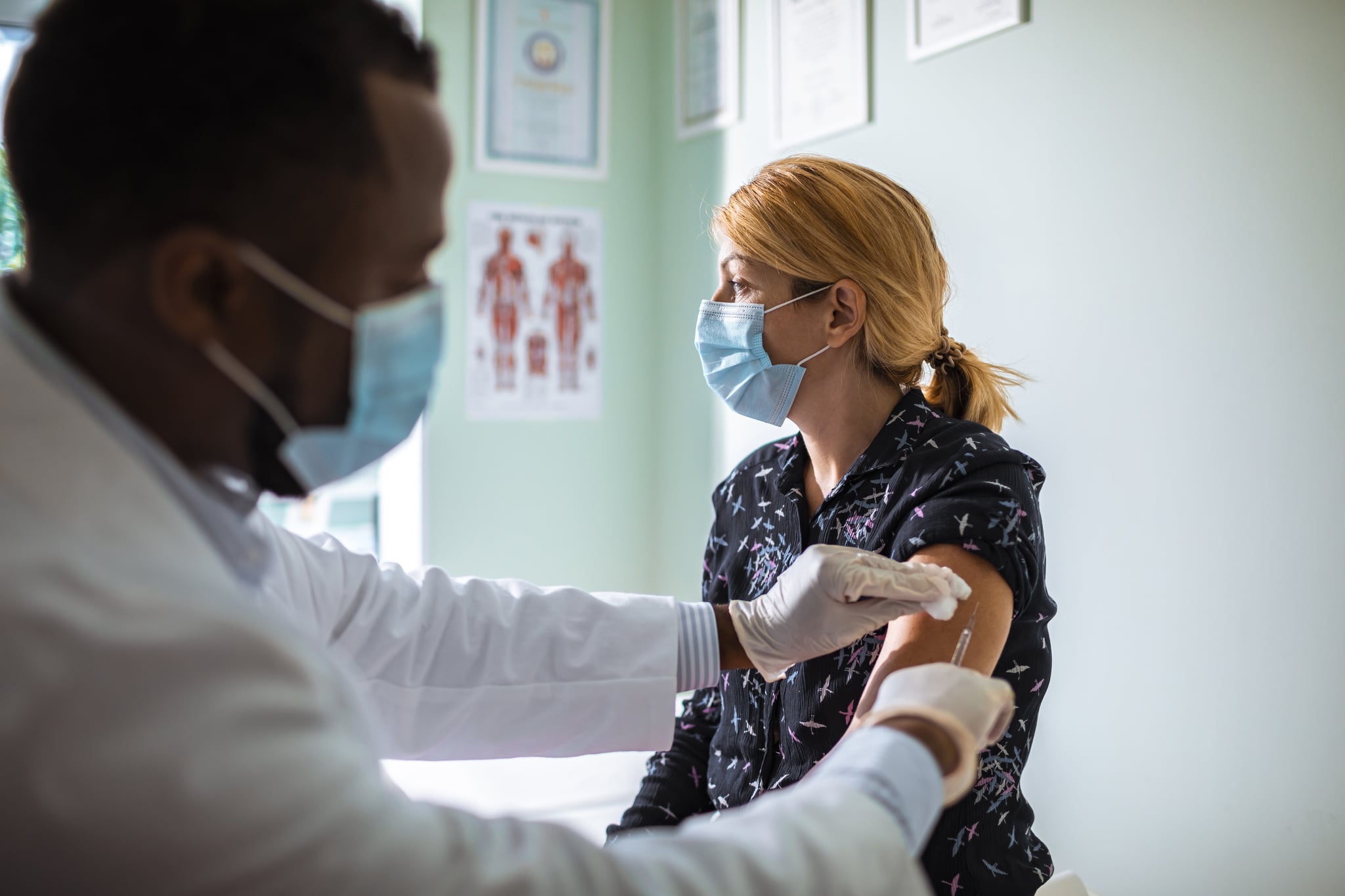 Getting the flu shot has become an annual tradition for many of us, providing yearly protection from one of the most common infectious diseases. Soon, we may be following a similar procedure for COVID vaccinations.
On September 6, the White House announced during a press briefing that the administration will likely move towards annual vaccination, similar to how the flu is handled.
"This week, we begin a new phase in our COVID-19 response. We are launching a new vaccine – our first in almost two years – with a new approach. For most Americans, that means one COVID-19 shot, once a year, each fall," President Biden said in a statement.
Chief Medical Advisor Dr. Anthony Fauci said in the briefing, "It is becoming increasingly clear that, looking forward with the COVID-19 pandemic, in the absence of a dramatically different variant, we likely are moving towards a path with a vaccination cadence similar to that of the annual influenza vaccine, with annual, updated COVID-19 shots matched to the currently circulating strains for most of the population."
However, Dr. Fauci said that some groups of people — in particular vulnerable populations — may need more frequent vaccinations. Learn more about the COVID-19 vaccine, how long immunity lasts, and how often you'll need to get vaccinated.
Will I Need a COVID-19 Vaccine Every Year?
Based on the White House's most recent announcement, it seems very likely that we can expect annual COVID-19 vaccinations.
Another important milestone was announced during the press briefing: for the first time since December 2020, Covid vaccines have caught up with the virus — meaning we now have vaccines specifically targeted to protect against the dominant Omicron variant.
Over Labor Day weekend, "The FDA authorized and the CDC recommended new updated COVID-19 vaccines for all Americans 12 and above," said White House COVID-19 Response Coordinator Ashish Jha. "This makes us, the United States, the first nation with new vaccines that match the version of the Omicron variant that is currently dominant — dominant both here in the U.S. and around the world."
How Long Does COVID-19 Immunity Last After Vaccination?
During the press briefing, Dr. Fauci said regarding effectiveness, that "data from the pivotal COVID-19 mRNA vaccine efficacy trials in 2020 showed a remarkable 94 to 95 percent efficacy against symptomatic disease."
"We later learned through real-world evidence that vaccine protection, particularly against infection, wanes over time but that additional doses enhance protection particularly against severe disease leading to hospitalization or death," he continued.
So we know that vaccines boost your immunity and protect you against the most severe consequences of the virus. However, there's not enough data to yet know exactly how long immunity lasts and to what extent.
Are COVID-19 Vaccines Effective Against New Variations?
Dr. Fauci stated that the updated vaccinations are expected to perform well and protect people more effectively against the SARS-CoV-2 subvariants. He continued, "we fully expect that the updated bivalent vaccines containing BA.4 and BA.5 sequences will offer better protection against currently circulating strains than the original vaccines, although it is difficult to predict at this point how much better that protection will be."
Many people are experiencing vaccination fatigue — there's been a lot of shots, anxiety, and uncertainty. But Fauci was clear: get your updated COVID shot as soon as possible to protect yourself, your family, and your community.
In the meantime, and as Americans continue to get vaccinated, it's important to continue doing what we can to protect ourselves and others: washing your hands frequently and for at least 20 seconds, being mindful of large crowds and indoor events, and wearing a face mask in public if you're not fully vaccinated.
– Additional reporting by Sara Youngblood Gregory
POPSUGAR aims to give you the most accurate and up-to-date information about the coronavirus, but details and recommendations about this pandemic may have changed since publication. For the latest information on COVID-19, please check out resources from the WHO, the CDC, and local public health departments.