Products You May Like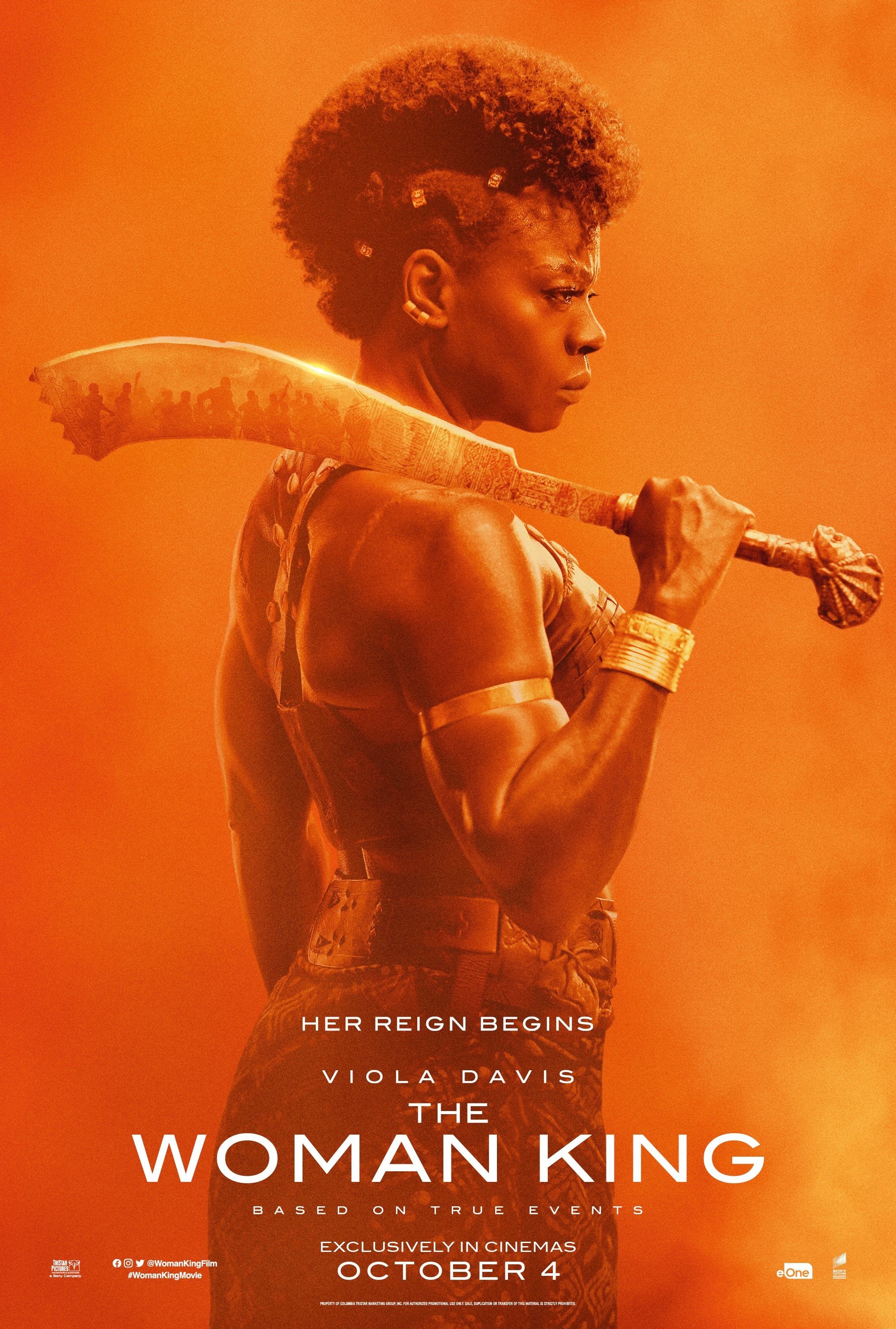 Image Source: Everett Collection
Viola Davis is fit and committed. She made history in 2016 as the first Black actor to win the "Triple Crown of Acting," having won an Academy Award, Emmy, and Golden Globe, but the 56-year-old hasn't slowed down at all. In her latest role, Davis is taking on Gina Prince-Bythewood's historical action-drama "The Woman King" alongside costars John Boyega and Sheila Atim.
Davis plays a general of the real-life, woman-only West African warrior regiment of the Dahomey Kingdom, known as the Agoji or Dahomey Amazons. This role is an action-packed shift for Davis, who recently portrayed attorney and former First Lady Michelle Obama in Showtime's anthology series "The First Lady." To prepare for her physically demanding role in "The Woman King," Davis's training was already well underway by 2020.
Today on Instagram, Davis gave us a peek into her weight-training session as she worked her arms, back, and core with free weights and pulleys. The actress gave a shout-out to her trainer Gabriela Mclain in the caption, writing, "Thank you to my incredible trainer, @gabrielamclain for preparing my body for #TheWomanKing! I can't wait for y'all to see in theaters on September 16! 🗣 Agojie… 👸🏿💪🏿👊🏿🙏🏿❤."
Followers and celebs rushed to the comments to show support for Davis. Actor Taraji P. Henson wrote, "Ya'll look at our #WomanKing so much inspiration," while comedian Chelsea Handler cosigned Henson, writing, "You ARE OUR woman king."
Davis's trainer previously told POPSUGAR that the pair train together three times a week. "Mondays, we usually do a cardio kickboxing-style workout. Focusing on her punches and kicks," Mclain said. "Wednesdays, we work on strength, heavy weights, medicine balls, lots of legs, upper body, and always core." On Fridays, Mclain emphasizes resistance bands and weighted exercises to "build strong and fast legs."
You can see all of Davis's hard work pay off in "The Woman King," which premieres in theaters on Sept. 16.