Products You May Like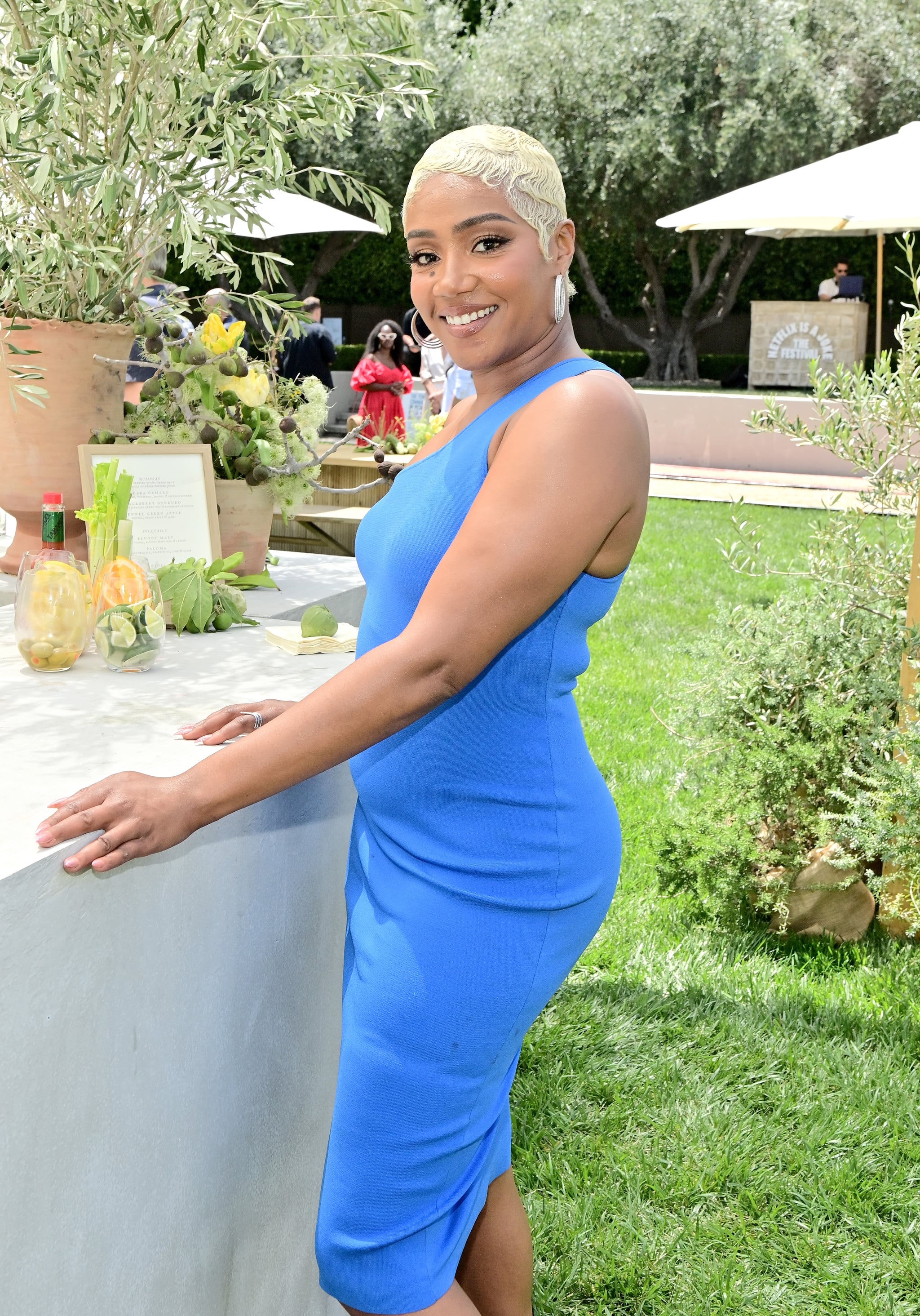 Emmy- and Grammy-award-winner Tiffany Haddish has been vocal about her mental health over the years, and she recently opened up to YahooLife! about her lifelong relationship to therapy, including a mental health crisis at 21. "I had like a breakdown — a full-blown breakdown — and went back into therapy," Haddish said. "And that changed everything and gave me a different perspective."
The 42-year-old "Girls Trip" star was born and raised in Los Angeles. Her mother was severely injured in a car accident, and a few years later, Haddish was put into the foster-care system (which included court-ordered therapy). At 15, Haddish and her siblings were reunited and taken into the care of her grandmother, who Haddish credits with saving her life. It was around this time that Haddish made her way into comedy. Her high school social workers offered Haddish a choice: continue therapy, or attend Laugh Factory's comedy camp. Haddish chose comedy.
But the aforementioned breakdown at age 21 convinced her to give therapy another shot. Since then, Haddish has stuck with therapy. She says she's used it to advocate for herself and keep in touch with her emotions. "If I did not have therapy now I probably would be doing therapy in these streets," Haddish says. "I'd probably be talking to a whole bunch of people about things I don't need to be talking to them about."
But it wasn't always easy to find a therapist she meshed with. After bouncing around to a few therapists, Haddish reflected that some of them found her a little too funny, given the situation: "I get it: I'm a humorous person. But if I'm pouring my heart out, I don't need you laughing in my face," she says.
Haddish also relies on her friends and faith. After having a bat mitzvah at 40, the Jewish faith is a big part of Haddish's life. "I read my Torah every day," she says. "I talk to my rabbi on a regular basis. I do my Shabbat dinners. I mean, I don't mess around."
Now that she's in such a good place, Haddish is hoping to pay it forward. Last year, she opened up about taking parenting classes in the hopes of adopting or fostering older children. "I want them to know I put in the work," Haddish said. "I just want to bring to them survival skills, share everything that I know with them. I wanna definitely either foster kids or adopt and get them at like [age] 7." She added: "They're still malleable all the way until I think they're 21. That's what I think. But I want the child to know, 'Hey, I chose you to be here with me, and I want to give you all the knowledge that I have.'"
And that knowledge includes some lessons in self-care and dealing with emotions that many people could likely benefit from. "Right now self-love means listening to your inner feelings, listening to your body and honoring that," she told YahooLife!. "If you're hungry, eat something. If you're thirsty, drink something. If you're happy, express that happiness and share that happiness with others. If you're upset, why are you upset? And how can you fix that, if you can fix it at all? And if you can't fix it at all — I wouldn't say, like, mope and whine and complain about it — but definitely express that you're displeased with something and move on. And don't just express it to every single body, but express it to whoever needs to be hearing it."
Image Source: Getty / Stefanie Keenan