Products You May Like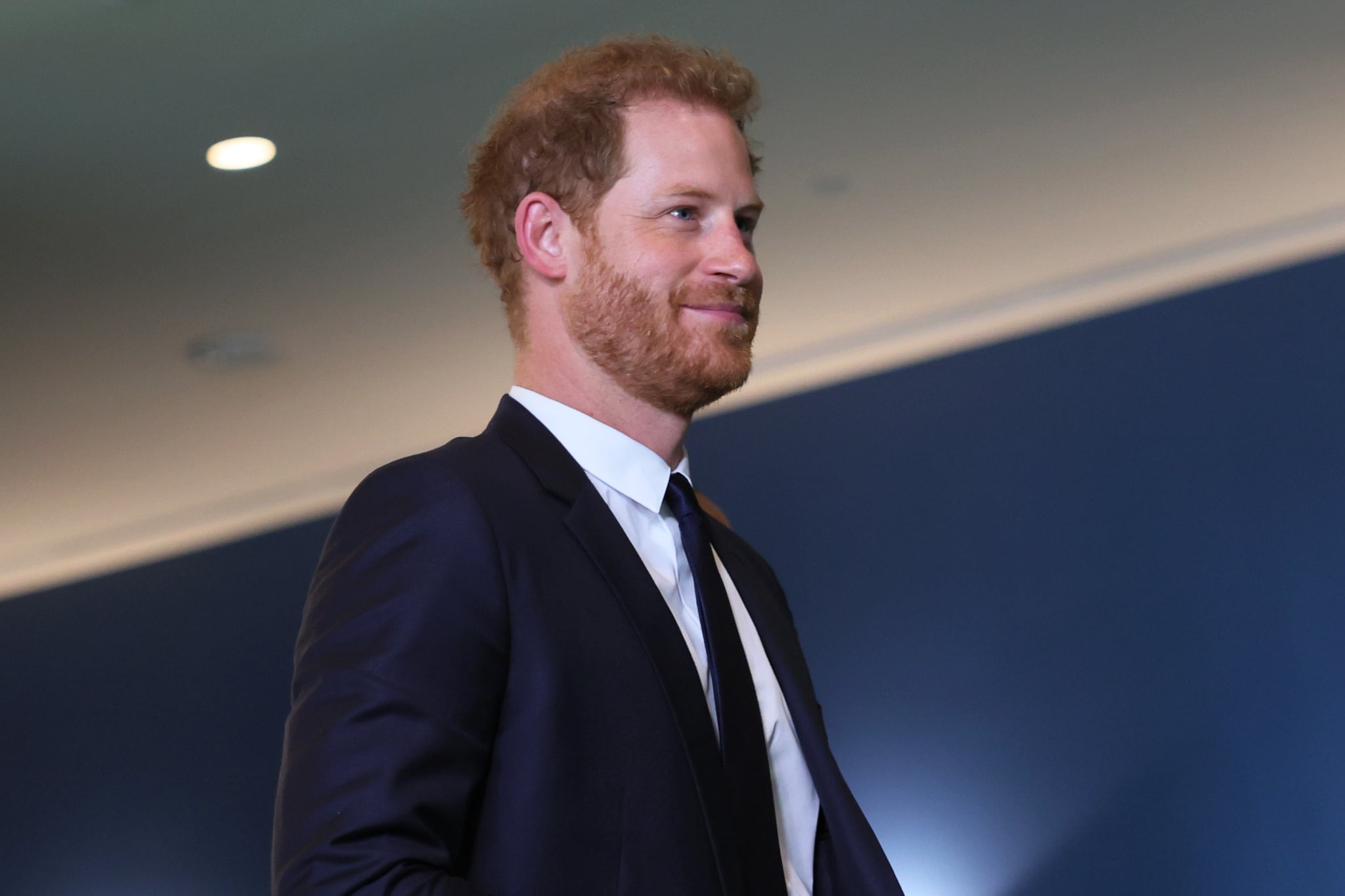 During a keynote speech at the United Nations in New York, Prince Harry directly addressed the state of abortion rights in the United States, calling the Supreme Court's decision to overturn Roe v. Wade a "global assault on democracy and freedom," according to The Times UK.
In the speech, which was made in front of the UN General Assembly in honor of Nelson Mandela Day, Harry said the "rolling back of constitutional rights here in the United States" should encourage people to "do what Mandela did" by finding "meaning and purpose in the struggle," People reported.
Meghan Markle, his wife and the American-born Duchess of Sussex, has shared her own intimate experience with reproductive healthcare in a 2020 opinion piece for The New York Times, where she opened up about the couple's miscarriage. "Losing a child means carrying an almost unbearable grief, experienced by many but talked about by few," Markle wrote.
Following the overturn of Roe v. Wade, Markle told Vogue, "What happens with our bodies is so deeply personal, which can also lead to silence and stigma, even though so many of us deal with personal health crises." She continued, "The more that we normalize conversation about the things that affect our lives and bodies, the more people are going to understand how necessary it is to have protections in place."
In the interview, Markle also called attention to the racial disparity that comes with banning or severely restricting abortions, saying Black women and women of color will be "most impacted by these decisions because most of us don't have the same access to health care, economic opportunity, mental health resources."
The Duke and Duchess of Sussex, who've lived in California with their two children since 2020, have been involved with a variety of nonprofit initiatives after stepping back as "senior" members of the royal family. Last year, the prince and Markle spoke at Global Citizen Live on the inequity that the pandemic highlighted, POPSUGAR reported. Harry said at the time, "My wife and I believe that where you're born should not dictate your ability to survive."
The prince concluded his address for Nelson Mandela Day by remembering the late activist and former president of South Africa's ability "to see the goodness in humanity." He clarified, "Not because [Mandela] was blind to the ugliness, the injustices of the world — no. He saw them clearly. He had lived them. But because he knew we could overcome them."
As these historic events continue to play a part in our daily lives, we are heartened by the prince's empowering words.