Products You May Like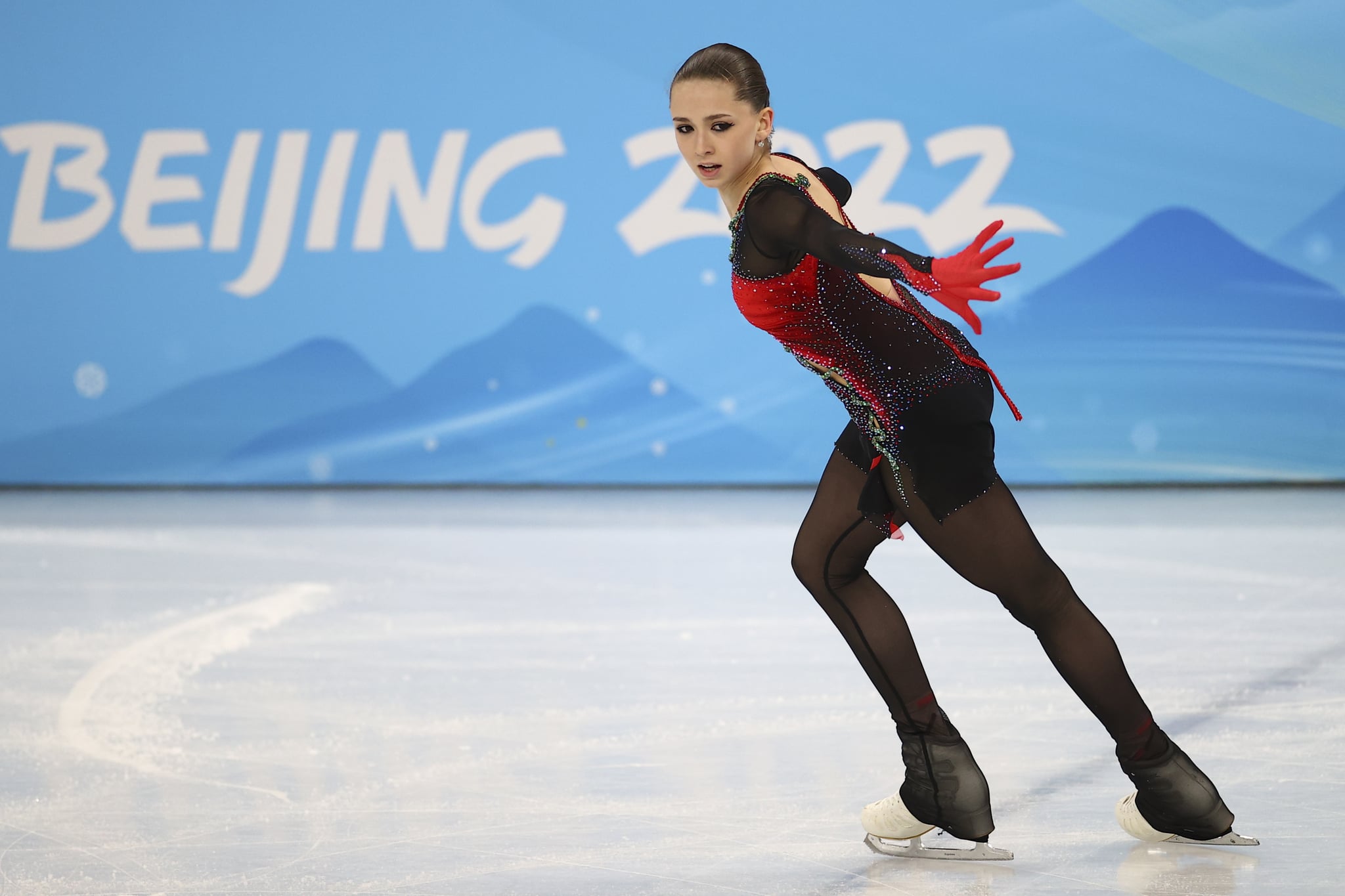 Figure skater Kamila Valieva of the Russian Olympic Committee has tested positive for trimetazidine, a substance banned by the World Anti-Doping Association (WADA), NBC confirmed in its primetime broadcast on Feb. 9. There was no update on how this will affect the results of the figure skating team competition, where Valieva skated two programs to help the ROC claim gold. It's also unclear whether Valieva will skate in the women's individual competition, which she is favored to win. The report from NBC comes after the team-event medal ceremony was delayed for unspecified "legal reasons."
Valieva, 15, placed first in both of her team-event routines and made headlines in her free skate for becoming the first woman to land a quad jump at the Olympics. In just her first season at the senior level, Valieva won gold at the European Championships and set records for the highest short-program and free-skate scores ever recorded. However, unease persisted in the figure skating community about the tactics of her coach, Eteri Tutberidze, known for burning out young women skaters, pushing them to injury, and sacrificing their longevity to win medals. Tutberidze also coaches the two other women skaters on the Russian team, Anna Shcherbakova and Alexandra Trusova.
Valieva tested positive for trimetazidine, a drug typically prescribed to treat the heart condition angina and which is also known to improve blood flow and physical efficiency for athletes. WADA classifies it as a "metabolic modulator" and has listed it as a banned substance since 2014. Russia, meanwhile, is currently serving out a punishment handed down after a whistleblower exposed its state-run doping program, which came in the run-up to the country's successful showing at the 2014 Sochi Olympics. (Russia is technically banned from the 2022 Olympics; this is why the country's athletes are competing for the "Russian Olympic Committee.")
Russian media first began reporting Valieva's positive trimetazidine test on Wednesday, but neither the ROC nor the International Olympic Committee (IOC) has officially confirmed the results or any consequences that may stem from them. Valieva was seen at a training session on Wednesday night (Thursday in Beijing).