Products You May Like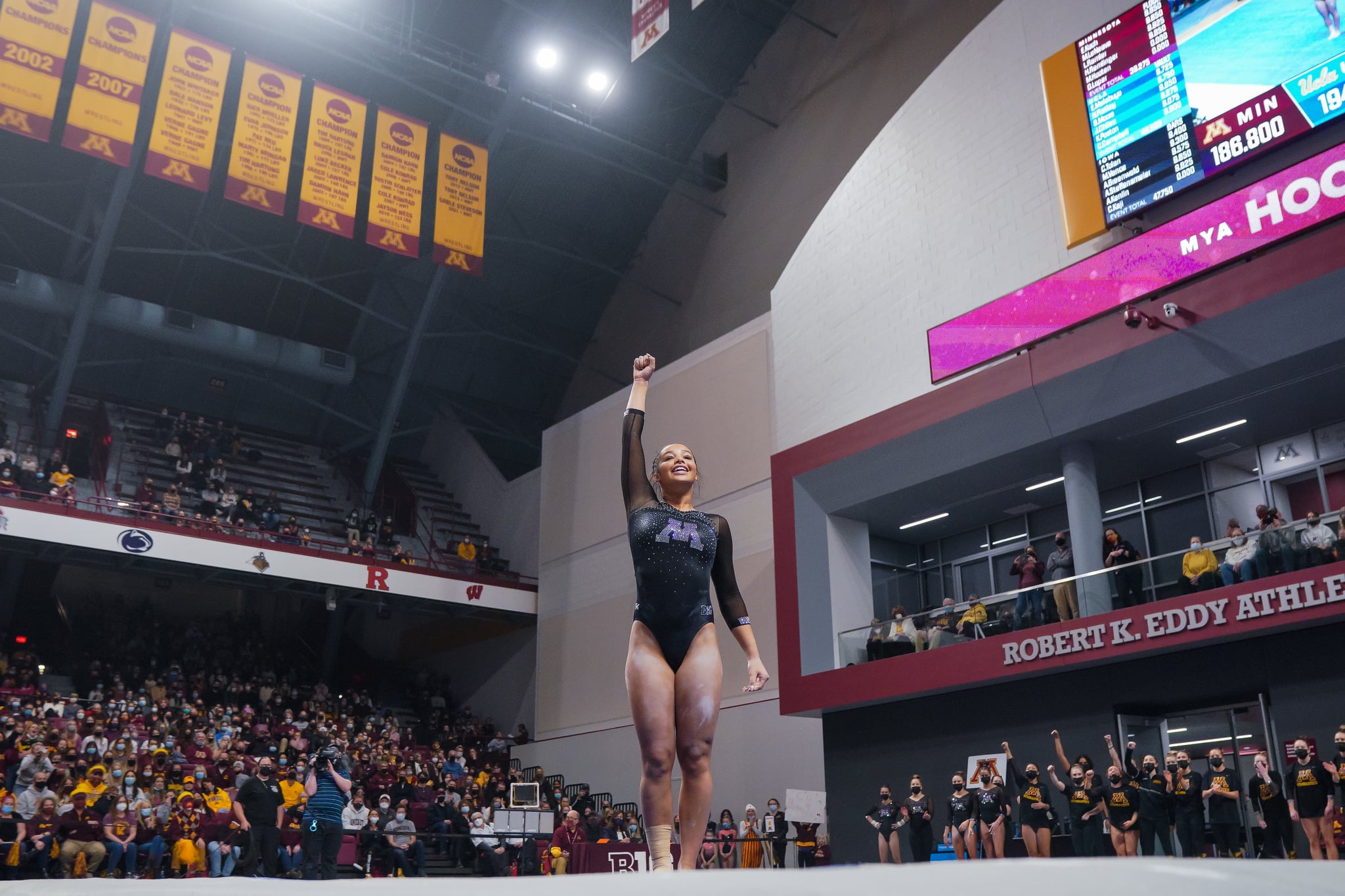 Image Source: Brad Rempel / University of Minnesota
Last year, Mya Hooten became the first athlete in University of Minnesota women's gymnastics history to get a perfect 10 on floor. This year, the sophomore made her official season debut on Jan. 17 with a 9.9-scoring performance set to music from Beyoncé's Homecoming. The music is fun and full of life, and behind the choreography is a powerful message.
Hooten, 19, walked POPSUGAR through a dance sequence after her second tumbling pass (a front handspring to a front full and a front pike): After she lands the pass, she pushes away to signify combating hatred that the Black community faces, and she moves her hands to cover her mouth "because sometimes we don't have a voice." Then, you see her get down on her knee with her hands behind her back and seemingly struggle against an unseen force. This specifically signifies the act of getting arrested, she said, adding, "and I'm breaking the chains . . . and I'm free." The final segment of that choreography shows her hitting her chest, then proudly pausing with her fist in the air.
"I want people to see how much I care about what's all happening and that I'm still standing strong," said Hooten, who was inspired by former NCAA gymnast Nia Dennis. "That we're all standing strong."
See Hooten's floor routine in full ahead. Minnesota ended up winning over UCLA and Iowa with a total team score of 196.900.
speechless.@MyaHooten1 pic.twitter.com/IWXavADkKC

— Minnesota Women's Gym (@GopherWGym) January 17, 2022